Special Events
The Northeast Ohio Regional Library System holds a variety of special events and one and two day conferences throughout each year in order to highlight programs that appeal to a larger audience or cover an area of broad interest. Generally these events are full-day programs that vary in start and end times and are held at a variety of venues. Special events are priced according to Membership level beginning July 1, 2017 and include a surcharge for facility use and amenities.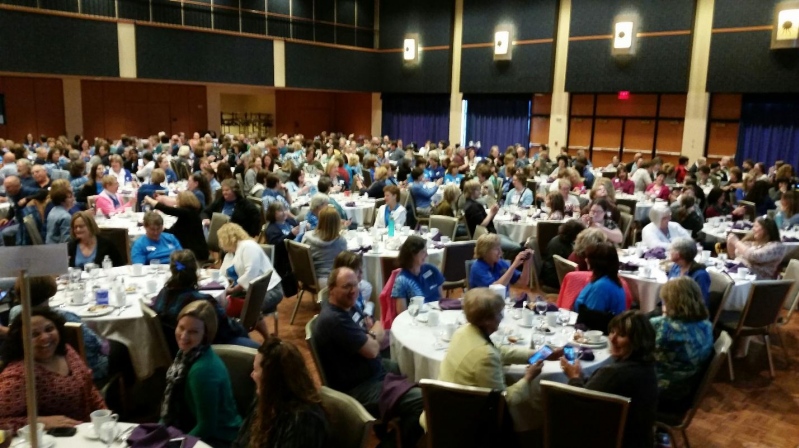 Back to the Book
This program is for adult services and other staff that provide readers' advisory. The program focuses on specific genres and gives readers' advisory tips for those genres, features local or semi-local authors, along with best practices in programming or book discussion. The entire program is focused on books.
Directors' Retreat
The two day Directors' Retreat is held annually the week before Memorial Day at venues around the region. The retreat begins with a full day of presentations around a specified topic with a lunch break and dinner. The evening consists of a Guided Discussion based on questions submitted ahead of time by participants and ideas that arise from the day's presentations. The following half-day session includes one presentation and discussion culminating in an action plan that can be put into place upon return to work. Focused topics have included Board Basics, What Every Library Director Needs to Know and Tactical vs. Strategic Leadership.
Critical Conversations: Social Issues Explored
Critical Conversations debuted in 2017 to heighten staff awareness of timely and relevant societal issues impacting libraries. The program includes speakers, break-out sessions, lunch and ends at 3 p.m. The 2017 Critical Conversations included sessions with experts in the areas of homeless library patrons, patrons that suffer with mental health issues and the impact of Ohio's opioid problem on libraries. The day featured a keynote speaker and concluded with a panel for Q & A.
Staff Development Conference
The Staff Development Conference is for libraries that do not have the time, funds or staffing to plan their own staff days or simply want to take advantage of the opportunities available at the larger NEO-RLS Conference. This event is held at Kent State University. The format is similar to a mini-conference with a keynote speaker and a choice of 16+ breakout sessions along with networking groups for those in like positions. The Staff Development Conference is held every year on Columbus Day. At any time during the year you may contact the Education and Events Coordinator to express your interest in sending staff to the event. An announcement is sent to directors at the beginning of February to measure interest and secure commitments from libraries. Topics have included Readers' Advisory for All, Safety and Security, Working with those with Mental Illness, Customer Service, Retirement, and Wellness.
Youth Services Special Events
Youth Services Special Events are generally full-day programs that vary in start and end times and are held at a variety of venues. Special events are priced according to Membership level beginning July 1, 2017 and include a surcharge for facility use and amenities.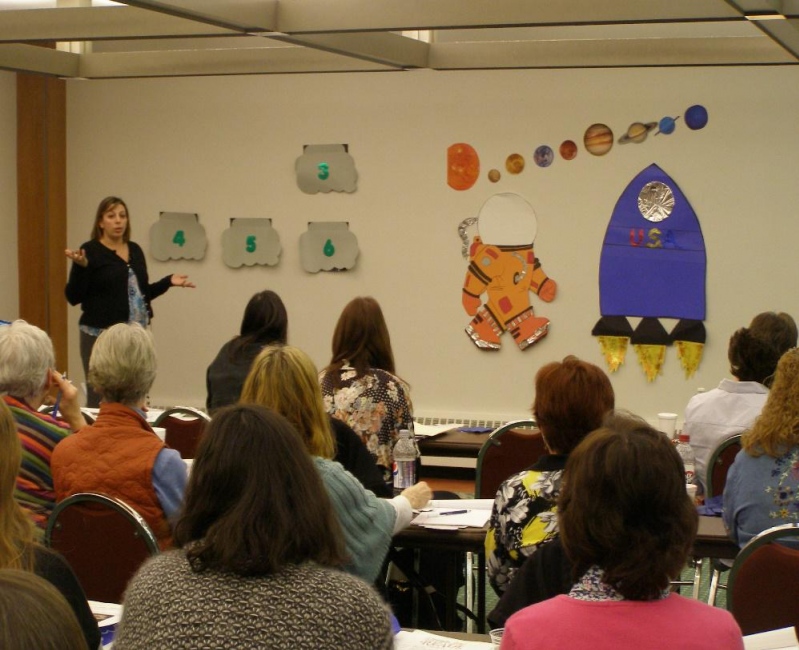 Back to the Book, Jr.
Back to the Book Jr. is a new and evolving program geared towards youth services and other staff interested in or involved in serving youth. Featured topics include reader's advisory, children's books, collection development and story times.
Summer Reading
Annually we hold three different
Children's Summer Reading
workshops in three different library locations and one
Teen Summer Reading
workshop. Because most libraries plan programs months in advance, we accommodate this by holding workshops in the winter months (December-February). Attendees can expect to leave the workshop with numerous new ideas for summer reading programs that can be implemented at their library during the upcoming summer or beyond. Many ideas can be tweaked and utilized at a later date or across different age groups.
Early Literacy 101
Another popular event is our
Early Literacy 101
workshop. This is a hands-on workshop that helps library staff build a firm foundation in early literacy. Participants discover how brain development impacts the manner in which young children learn and also explore effective, research-based early literacy resources and activities. Staff who are new to children's services, outreach staff or any library worker who simply wants a refresher course in early literacy will benefit from this full day workshop.
Emerging Tech Symposium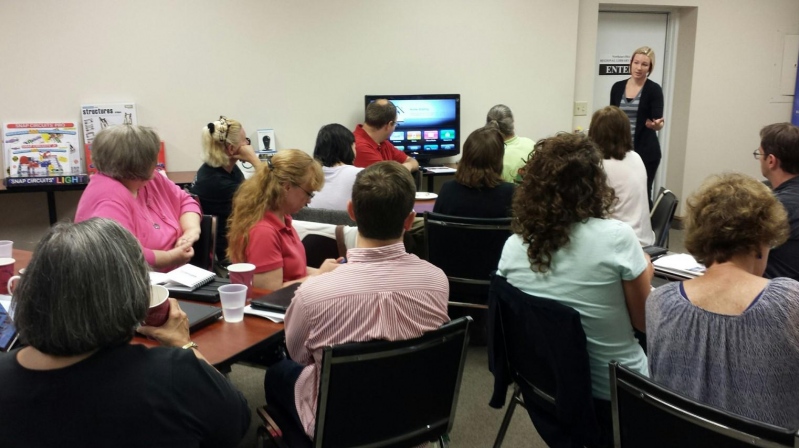 The Emerging Tech Symposium is a one-day conferences that provides attendees with an interactive education on the newest technologies available. Break-out sessions and workshops have included step-by-step training on how to create your own augmented reality treasure hunt, how to develop a personalized training method to get your staff and community excited, and how to map out a practical and cost-effective makerspace. The Symposium also gives attendees the chance to try out dozens of emerging tech products currently on the market. From smart devices and drones to e-health devices, coding gadgets and robots, attendees are able to interact with and discover first-hand what tech will work best for their library makerspaces and programs. The 2017 Emerging Tech Symposium was held at the Twinsburg Hilton Garden Inn and featured speakers from the Think[box] at Case Western Reserve University, the Cleveland Museum of Art, the University of Akron, the Public Library of Youngstown and Mahoning County and the Library at the Kent State University-Tuscarawas County campus.