Classroom Kits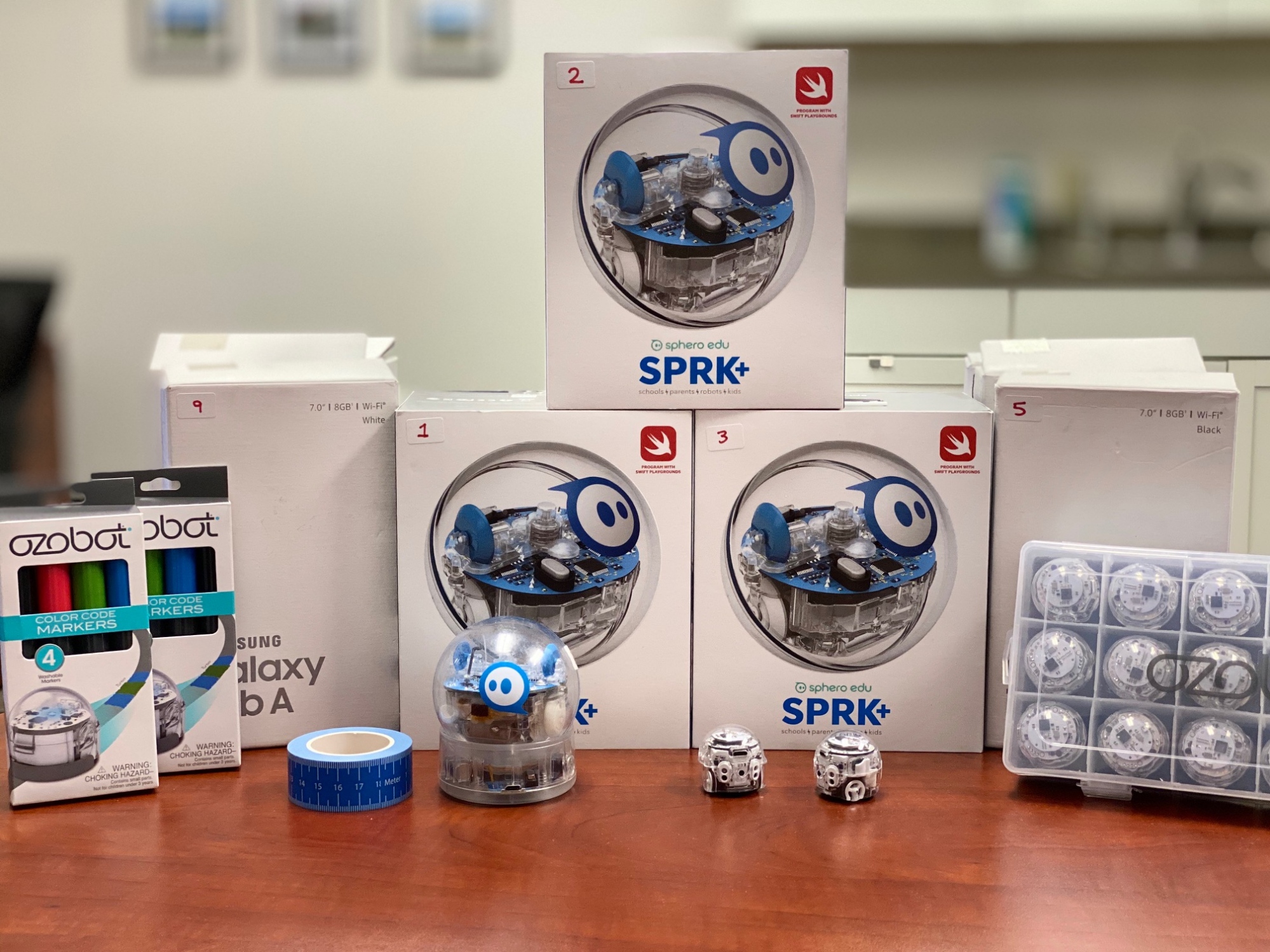 The Classroom Kits help you provide an exciting and informative emerging technology program where everyone is using the same technology. Each Kit comes with samples of their own lesson plans allowing you to easily and conveniently facilitate a collaborative and educational program.
The
Sphero Classroom Kit
provides ten Sphero Balls and ten tablets. The Kits include some accessories to enhance the fun and learning as well as all the peripheral material you need to charge and ready your devices. Each tablet is pre-loaded with the Sphero.edu app to make the lesson plans easy to implement right out of the box. There are several other apps loaded for both fun and free-form programs.
The
Ozobot Classroom Kit
comes with twelve Ozobots and four tablets, everything you need for a collaborative and fun-filled program according to Ozobot.com. Ozobots are unique because they can be used both with and without a tablet. In other words, you can teach the coding mindset with just paper and markers. These also come with all the peripheral material needed to charge the device and then markers to provide an unplugged or plugged program.
Both Kits come with example lesson plans that you can utilize right out of the box. Both companies also have robust educational portals for online lesson sharing and programs.
Libraries have successfully used these Kits to provide fun programming for up to 30 students or children. Pairing them to work together enhances their learning experience and builds additional skills like communication and team work.
Each Kit can be reserved for one month. The cost of the kit is $100 for dues-paying members and $200 for geographic members. Contact
Holly Klingler
for more information or to reserve the kit.
For those who have already used the kit(s) at their library and would like to provide input, please click
HERE.