Career Center
Welcome to the Career Center @ NEO-RLS!
Whether you are beginning your job search, investigating careers and organizations, changing positions or seeking information about internships, NEO-RLS can serve as an excellent resource, providing you with a variety of services.

Mission Statement
The Career Center @ NEO-RLS empowers students and library professionals to optimize their career potential through exploration, experiential learning, and connections with employers and opportunities.
Getting Started
The Career Center @ NEO-RLS provides exceptional career and technical education to students and library professionals throughout Northeast Ohio by offering the following services: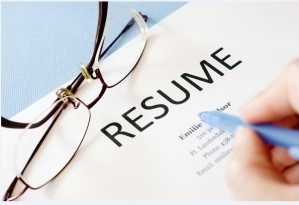 Resume/Cover Letter Review
The resume showcases your accomplishments and skills as well as your education. A good resume and cover letter gets you in the door for an interview. Have your resume reviewed and receive tips & tricks from our career expert, Holly Klingler, Research and Innovation Coordinator and Certified Career Development Facilitator. Holly is available to meet with students one-on-one to help address career concerns, explore career options and assist with job and internship search preparation. Contact Holly at 330-655-0531, x 105 or email
holly.klingler@neo-rls.org
to set up an appointment.

Internship Opportunities
The Career Center helps connect SLIS students with employers in the field of library and information science. An internship can be a great way for students to develop professional skills while simultaneously contributing value to your organization. NEO-RLS offers internships that focus on specific projects. To apply for an internship at NEO-RLS email your resume and a list of career goals to
holly.klingler@neo-rls.org
.or to Executive Director,
betsy.lantz@neo-rls.org
.
Want to strengthen your networking skills?
Participate in NEO-RLS's
New to Libraries Network Group
.
Borrow the career resources from the NEO-RLS office
The Career Center @ NEO-RLS houses career information handy for students and library professionals to peruse. This includes a collection of reference books that contain information on occupational exploration, resume writing, interviewing, and more.