Video Game Circuit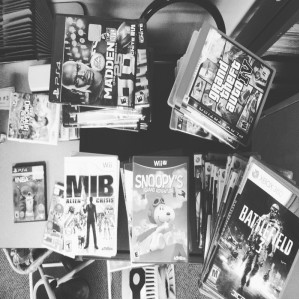 To help the region's libraries adapt their collection development to meet the needs of an ever-changing materials market, we developed a Video Game Circuit. Each subscription includes one bin of approximately 20 games that is refreshed every 3 months for a total of 4 different bins per year. Each bin contains a mix of titles, with ratings ranging from E for Everyone to M for Mature. Circulation of titles within the kit is at the discretion of individual libraries. We have collections for a variety of current gaming consoles and platforms including WiiU and PS4 games. Use our program to start your own video game collection or to augment your current collection without having to purchase games and store them in-house.
Pricing: Gold, Silver & Bronze Members-$250. Geographic Members-$500
Try one of our circulating collection circuits by contacting
deb.blair@neo-rls.org
or by calling us at 330-655-0531!