Book Discussion Circuit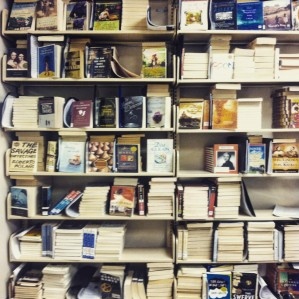 Are you a current subscriber to the Book Discussion Program or thinking about starting or expanding a book discussion group?
View the list of titles
available in the Northeast Ohio Regional Library System Book Discussion Program. When you subscribe to our book discussion program, you will receive twelve book sets per year. You may also subscribe to more than one book set a month if you have multiple book discussion groups. After you subscribe, you will have the ability to select and reserve titles on our website. We have 250 titles to choose from with a mix of fiction, non-fiction, biographies, historical fiction, mystery and bestsellers. Titles and brief descriptions are included on the website. Each set includes 12 books and 10-20 new titles are selected annually for purchase by a group of representatives from the libraries that subscribe to this service. Additionally, many of our books come with discussion questions and background information. Use our program to start your own book discussion group, measure interest in starting a group in your community, or supplement your collection due to growing attendance without having to purchase multiple copies of titles and store them in-house.
Pricing: Gold, Silver & Bronze Members- $200/year. Geographic Members- $400/year.
Try one of our circulating collection circuits by contacting
deb.blair@neo-rls.org
or by calling us at 330-655-0531!