2021 Customer Service Academy
NEO-RLS Introduces the Customer Service Academy!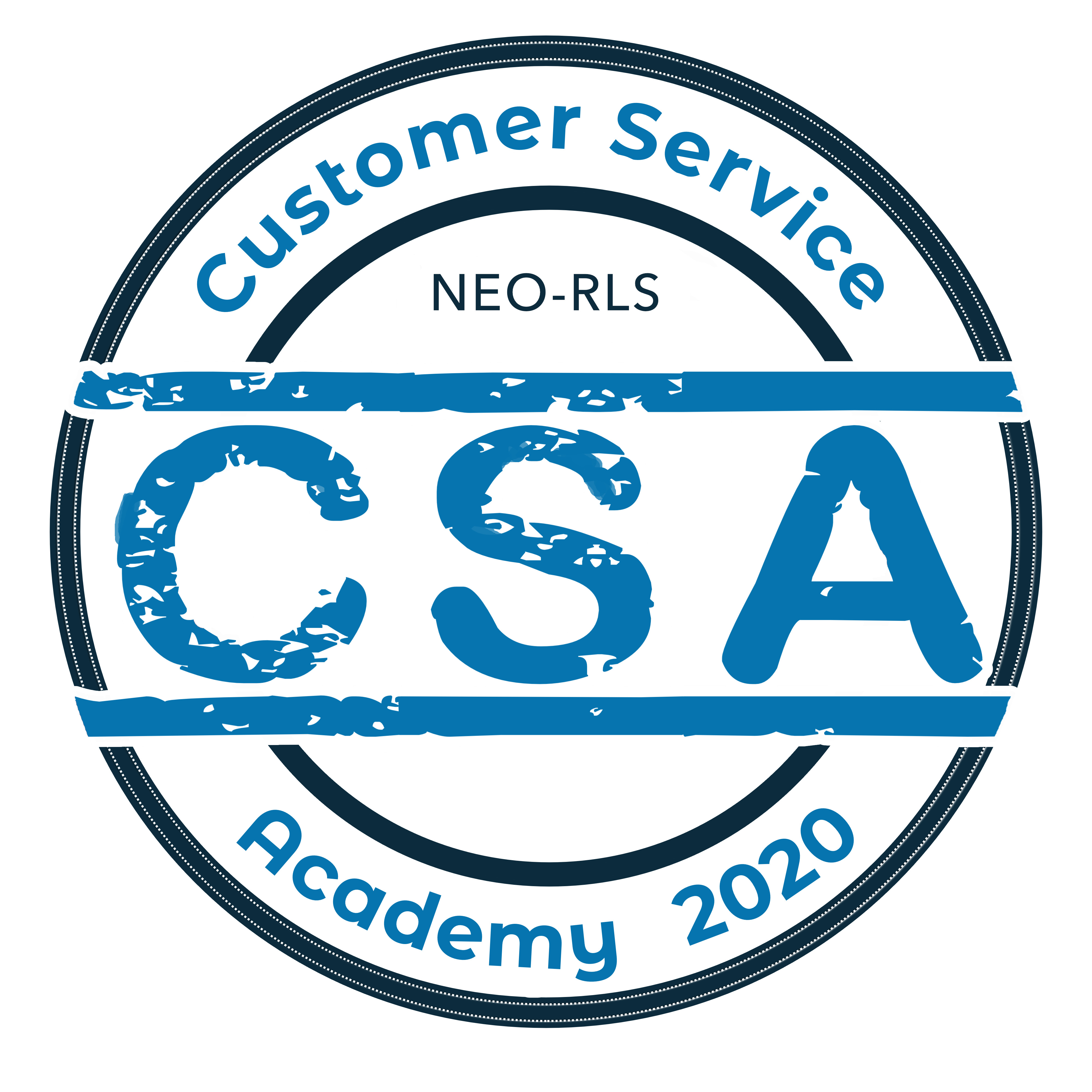 Customer service is one of the most frequently requested training topics as it impacts dramatically on a library's ability to serve its community. This is true in a public library, academic library, special or school library and across all levels of staff. In fact, no one in a library is exempt from providing excellent customer service. To that end, NEO-RLS has constructed a year-long Academy which we hope will inspire you to enhance your customer service skills whether you are new to the library scene or an experienced professional. In 2021 the Academy includes a variety of webinars and online workshops covering a number of different topics, all designed to help you provide more effective service, whatever your position.
Library staff in the NEO-RLS region who wish to participate in the Academy will be able to tailor the Academy to suit their needs. Every participant however, is
required to attend a minimum of 8 CSA designated live webinars or online workshops during the 2021 calendar year i
n order to receive a Customer Service Academy Certificate of Completion. The online workshops and webinars that qualify are designated as the Customer Service Academy and bear this logo. Once you have completed the requirements, please contact
Melissa Lattanzi
, Continuing Education Coordinator, who will verify your participation and issue your Certificate of Completion.
Perfect your skills and add to your resume by participating!
The Academy is also open to library staff outside of the NEO-RLS region.
We hope you will feel inspired to increase your customer service skill set through the engaging and interactive workshops and webinars that are planned for 2021. We look forward to your participation.
See below for the January - June listing of the 2021 Customer Service Academy workshops and webinars and register today!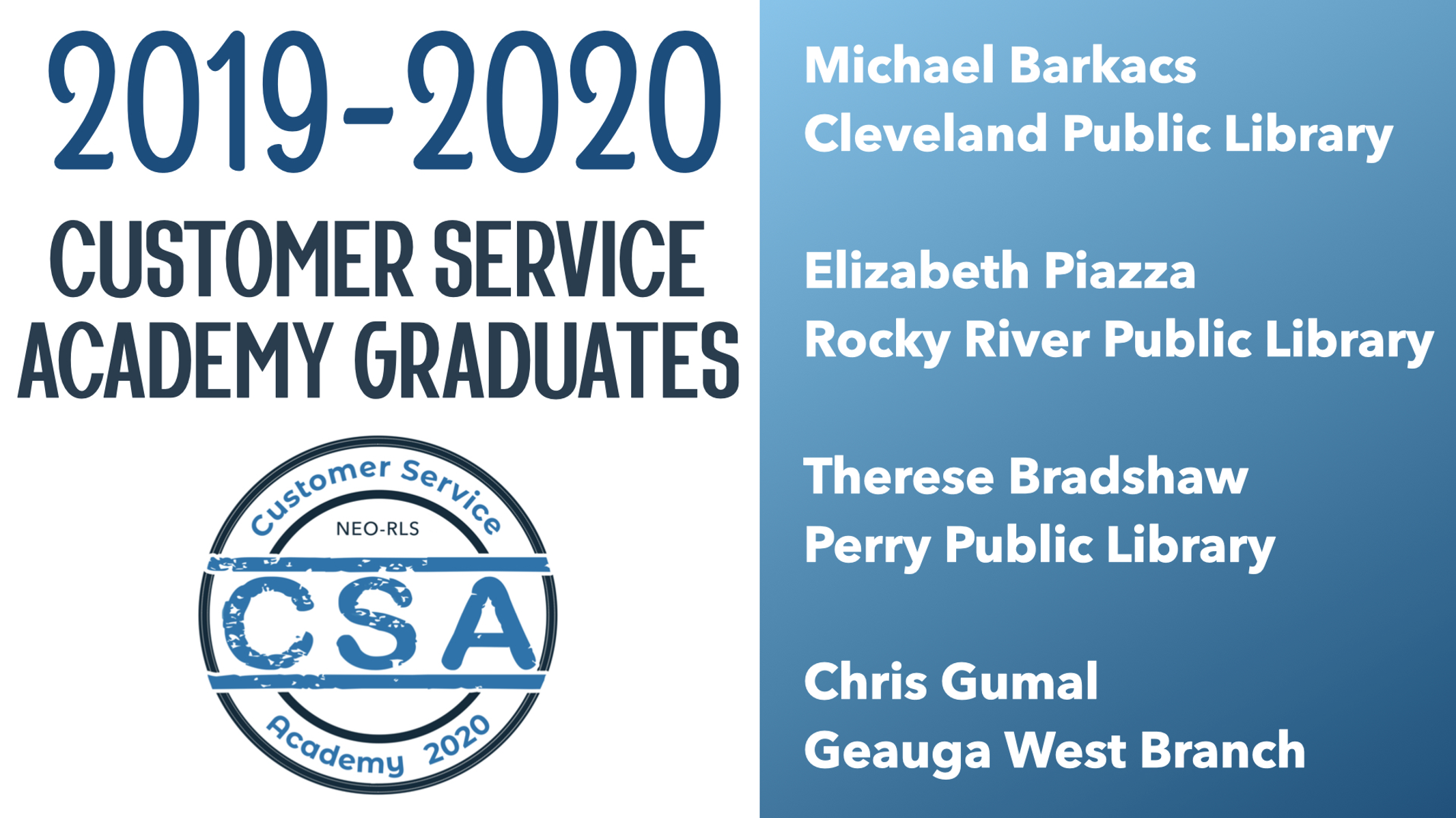 February 2021
2/3/2021
Preparing for the Next Wave of Pandemic - Fatigued Customers
2/16/2021
Reference is Reference! Providing Quality Service via Chat, in Email, by Phone, and Beyond
March 2021
3/3/2021
Bystander Intervention in the Library
3/10/2021
Welcoming Transgender Customers
3/17/21
Virtual Outreach: Social Services and Public Health during the COVID-19 Pandemic
April 2021
4/15/2021
An Empathic Approach to Customer Service Training
4/29/2021
Dealing with Hostile and Potentially Dangerous Library Users' Behaviors
May 2021
5/19/2021
Assertiveness for the Unassertive
June 2021
6/9/2021
Are You Listening? Improving This Power Skill
Watch this area for more qualifying webinars to be posted for July through December 2021.